President – Pauline Kemp
I see myself as a true local, having attended Gepps Cross Primary School and Enfield High School as a child, and having lived in Nailsworth for 44 years.
I also have a strong U3A pedigree as my father was involved with Gawler U3A for 25 years, and my sister is a life member of Tea Tree Gully U3A.
I have been married for 40 years to David Kilner who runs the Tell Me What You Think group and is the Public Officer for U3A Inner North. we have 2 daughters who attended Nailsworth Primary School, and we now have two lovely grandchildren.
For 35 years I was a family doctor in Magill. It was a very fulfilling career.
Since I retired in 2014 I have found time to travel, go bird-watching, sing in my choir, and attend U3A courses, in between caring for my elderly parents and cuddling my grandchildren.
Vice President – Ian Drake
I am a committee member of U3A Inner North and enjoy all the opportunities U3A gives me and others, to explore and learn. 
Secretary – Jane Crowther
I found and joined U3A Inner North in early 2021, and have been excited to learn  new skills and meet many wonderful people.
The Joy of Circle Dancing, the Wisdom of the Craft group, the Magic of Mosaics and the Bookly Delights of the Friday Book Group. Marvellous!
 All made possible by such amazing volunteers!
Treasurer – Lyn McRostie
I am Treasurer for U3A Inner North. I bring "once learned never forgotten" accountancy skills to my role.
I am a relative newcomer to U3A though not to the Inner North. I grew up in Adelaide (Broadview; Nailsworth Primary; Enfield High).
I then spent 40 years working interstate and overseas in varied careers moving from public service to international business and then into Anglican ministry.
I returned to Australia and Adelaide in 2011 working as an Anglican priest in the northern suburbs.
My last appointment before retirement was Parish Priest at Prospect and Kilburn.
I enjoy Mah-jong and the Murder Mystery Book Club. I even like being the Treasurer!
Attached is the picture taken when I was celebrating my 60th birthday in Paris (France not Texas).
Program Co-ordinator – Angy Henn
I grew up in Port Adelaide in the time when Port Adelaide was a bustling place and to this date I think I had the best playground because I was surrounded by factories (in the days where you could roam around them).  Although I matriculated at Taperoo High School in 1971, I didn't start tertiary studies until the 1980's.  I majored in politics and psychology from Flinders University and in 1998/99, I studied at Ballarat University obtaining  a Graduate Diploma of Occupational Hazard Management.  Predominantly, my latter working career focussed on health and safety or risk management.
I have interests in many things, these include music ranging from classical and opera to heavy rock (but not country), playing bridge, fine wines, running a Lamb's Fry Appreciation Club, entertaining, gardening (growing vegetables) and reading books (including running The Murder Mystery Book Group).  However, the hobby that uses up a lot of my time is genealogy which I find both frustrating and fascinating.   Currently I have my direct line ancestors going back 10 generations on my father's side and 11 generations on my mother's side (roughly late 1500's).  My current genealogy work is focussing on identifying the siblings of my Grandparents, Great Grandparents and Great Grandparents.
I stand by my word that "Retirement" is a full time job!
Membership Officer – Janet Bradshaw
I grew up in the Lower South East before moving to Adelaide to take up a career in Nursing, working in General and Psychiatric hospitals for 17 years. Wanting a career change I completed a degree as a mature age student and worked as a Librarian at UniSA until my retirement in 2018.
I joined U3A Inner North in 2019 and want to contribute where I can to this fantastic organisation that provides so many opportunities to try new things, learn new things, meet new people and make new friends. I'm currently enjoying Strolling on Mondays, Mah-Jong, Murder Mystery Book Club, Friday Quiz and Japanese.
Policies – Kristina Barnett
I enjoy connecting with people and am a passionate advocate for community involvement and volunteering.
My professional background has included community development manager for a state organisation, teacher (primary & special education), cultural diversity trainer, lecturer, local government neighbourhood development officer and aged services team leader.
I have several tertiary qualifications including Masters of Education, Bachelor of Social Science, Diploma of Volunteer Management and Human Resources and Business Management.
Before retiring from paid work in 2016, I worked for COTA SA as State Coordinator Volunteers and Over-50s Clubs Project Officer. Currently I am a Prospect Council elected member (27 plus years) a volunteer for local community groups and for U3A Prospect as a Committee Member (policy) and Canasta tutor.
Office Manager and Venue Co-ordinator – Jude Henning
I have enjoyed listening to classical music since childhood. I enjoy all aspects of classical music, particularly opera.
"A big void in my life was filled when I discovered U3A Prospect at the beginning of 2019 after my forty six years in education came to an end in 2017."
I was a student counsellor for twenty years during my work life so I have awareness of our need for strong mental health, especially as we age.
U3A offers us the opportunity to be continuing learners and tutors within our community and in doing so to maintain healthy bodies and brains.
Art classes are helping me to find skills within, thanks to a great tutor!"
Admin. Assistant – Louise Kennedy
I joined the U3A Management Team in 2020 as Database Manager/Membership Officer.  I have stepped back in 2023 to be Admin Assistant. I have been interested in IT for many years and was employed part-time working on a medical database for the Royal Australasian College of Surgeons. I also enjoy creating mosaics with our U3A group.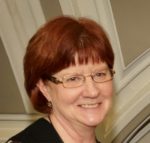 General Committee member – Helen Johnston
When teaching at Enfield High in the early 70's I came across teenagers who couldn't read or write. Since then I have studied and worked in the literacy field: firstly in schools, then TAFE and then universities.
I'm now retired after a long working life, with much of it spent in and around Prospect. For years I've watched what U3A offers and looked forward to having the time to broaden my interests, meet new people, get reacquainted with others, and together explore new interests. U3A does just that for me.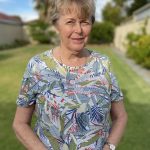 Webmaster – Dale Wache
I joined U3A in 2021 to develop a passion I had been harbouring for several years – birdwatching! I am slowly developing the knowledge, skills and dress sense so that I can call myself a birdwatcher – not a twitcher!
Ex officio
David Kilner (Public Officer)
Louise Kennedy (Webmaster)
Jenny Rossiter (Newsletter)
Arno Attema (IT support)