President – Pauline Kemp
I see myself as a true local, having attended Gepps Cross Primary School and Enfield High School as a child, and having lived in Nailsworth for 44 years.
I also have a strong U3A pedigree as my father was involved with Gawler U3A for 25 years, and my sister is a life member of Tea Tree Gully U3A.
I have been married for 40 years to David Kilner who runs the Tell Me What You Think group and is the Public Officer for U3A Inner North. we have 2 daughters who attended Nailsworth Primary School, and we now have two lovely grandchildren.
For 35 years I was a family doctor in Magill. It was a very fulfilling career.
Since I retired in 2014 I have found time to travel, go bird-watching, sing in my choir, and attend U3A courses, in between caring for my elderly parents and cuddling my grandchildren.
Vice President – Ian Drake
I am a retired Grounds Manager, married with 2 grown-up daughters and 4 grand-children. I lived in Broadview for 50 years and have only recently downsized to a lovely house with a much smaller block in Oakden. 
My committee experience includes Office Holder for Sporting clubs, Schools and Turf Manager's Association. I am currently on the committee of NORA (Northgate/Oakden Residents' Association).
I have been a member of this U3A since its inception. I hope that I will learn a lot as a member of this committee and that the committee will benefit from my experience. I will do my best to carry some of the load that is associated with the running of such an organisation. 
Treasurer – Fiona Wald
I am a retired teacher, having taught primary, secondary and special needs students for the past forty years.
I have also lived in Prospect for the last forty years with my husband Andrew, who was also a teacher. We have four children and three grandchildren. Three of the four children and two of the grandchildren live interstate and so we do a bit of travelling during the year.
I enjoy overseas travel, pottering about in my garden, sewing, knitting and other crafts as well as dabbling a bit with watercolours.
Secretary – Helen Johnston
I'm retired after a long working life, with much of it spent in and around Prospect. For years I've watched what U3A offers and looked forward to having the time to broaden my interests, meet new people, get reacquainted with others, and together explore new interests. U3A does just that for me.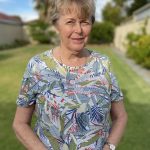 Program Co-ordinator – Jo Kemp
I have recently studied Chinese Mandarin and Asian Studies at the Adelaide University and enjoy sharing my fascination with Chinese language, history and culture.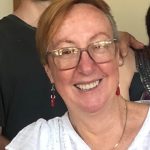 Policies – Kristina Barnett
I enjoy connecting with people and am a passionate advocate for community involvement and volunteering.
My professional background has included community development manager for a state organisation, teacher (primary & special education), cultural diversity trainer, lecturer, local government neighbourhood development officer and aged services team leader.
I have several tertiary qualifications including Masters of Education, Bachelor of Social Science, Diploma of Volunteer Management and Human Resources and Business Management.
Before retiring from paid work in 2016, I worked for COTA SA as State Coordinator Volunteers and Over-50s Clubs Project Officer. Currently I am a Prospect Council elected member (27 plus years) a volunteer for local community groups and for U3A Prospect as a Committee Member (policy) and Canasta tutor.
Office Manager and Venue Co-ordinator – Jude Henning
I have enjoyed listening to classical music since childhood. I enjoy all aspects of classical music, particularly opera.
"A big void in my life was filled when I discovered U3A Prospect at the beginning of 2019 after my forty six years in education came to an end in 2017."
I was a student counsellor for twenty years during my work life so I have awareness of our need for strong mental health, especially as we age.
U3A offers us the opportunity to be continuing learners and tutors within our community and in doing so to maintain healthy bodies and brains.
Art classes are helping me to find skills within, thanks to a great tutor!"
Membership and MyU3A Database Co-ordinator – Louise Kennedy
I started volunteering for Prospect U3A in 2019 as the Database Administrator for the new online system, and in 2020 joined the Management Team as Membership Officer. I have been interested in IT for many years, and was employed part-time working on a medical database for the Royal Australasian College of Surgeons. I also enjoy creating mosaics with the local Crackpots group.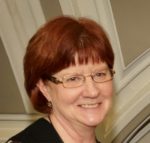 General Committee member – Jenny Windsor
I was a nurse having worked in Dementia and Palliative Care for many years before retiring ten years ago.I  have been married to Richard for 51 years and we have 3 children and 7 grandchildren. We have spent many happy days exploring Adelaide with them during the school holidays.
This is the 3rd year I have spent enjoying the social activities, films, meditation and circle dancing with U3A. During COVID times I spent many hours enjoying the garden, makingsoap/shampoo and upcycling furniture – I kept very busy.I am looking forward to another year of U3A activities and helping out as needed on the Committee.
Ex officio
David Kilner (Public Officer)
Louise Kennedy (Webmaster)
Jenny Rossiter (Newsletter)
Arno Attema (IT support)