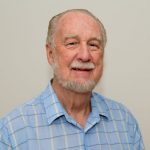 Arno Attema
I have had an interest in technology my whole life. I worked for over 35 years as an electronics and communications professional in the radio and television industry. I have been a volunteer for 50 years with the State Emergency Service as an instructor in communications and IT. After professional retirement I spent five years as a volunteer instructor in the NBN Digital Hub at the Prospect Library helping others with NBN and IT problems.
Kristina Barnett
I enjoy connecting with people and am a passionate advocate for community involvement and volunteering.
My professional background has included community development manager for a state organisation, teacher (primary & special education), cultural diversity trainer, lecturer, local government neighbourhood development officer and aged services team leader.
I have several tertiary qualifications including Masters of Education, Bachelor of Social Science, Diploma of Volunteer Management and Human Resources and Business Management.
Before retiring from paid work in 2016, I worked for COTA SA as State Coordinator Volunteers and Over-50s Clubs Project Officer. Currently I am a Prospect Council elected member (27 plus years) a volunteer for local community groups and for U3A Prospect as a Committee Member (policy) and Canasta tutor.
Chris Bunn
I was a government veterinarian for 40 years with the Victorian and Commonwealth governments, specialising in farm animals and wildlife. I have always have had an interest in wildlife and in birds and being a veterinarian, especially their diseases.
After retirement I presented a program to the Canberra U3A called "Those birds and their flying machines".
Having lived in Canberra for 25 years, where my wife worked at Old Parliament House, I have a special interest in federal politics and in Australian history. I also read many books and like to discuss with others what I have read.
Linda Christy
I worked as a renal nurse for 21 years and since my retirement have been a volunteer for Kidney Health Australia.
Andrew Crowther
I am a retired Associate Professor. MyPhD is in contemporary history and I have researched and published in a wide range of subjects and topics.
Nadene Esposito
I am a wife, mother, grandparent. I am widely travelled – I enjoy backpacking, 4 wheel driving, and camping. I was a teacher before retirement and have taught across a wide range of ages, and a varied range of subjects. I am a Tarot enthusiast.
Marie Galletta
I have been teaching French at U3A Prospect (now Inner North) since 2019 and at U3A Campbelltown since 2013. Before that, I worked in a private boys' college for 17 years. I have visited France four times and love travelling and cruising in particular. I am on the Board at U3A Campbelltown, am a member of Inner Wheel NES and am Vice-President of the Arena Community Club.
Sue Garforth
After a varied career in the public service and private enterprise, I spent the last 15 years of my working life teaching in high schools in Australia and England. I am now happily retired and able to indulge my passion for history by lecturing at U3A.
Rodney Gracey
I retired from the SA Government in 2011 after 37 years of service and have enjoyed the benefits of retirement since that time.
I have always had an interest in travel and have traveled extensively both during my working career and since.
When I retired, I worked on a casual basis for 5 years with a small travel company which improved my knowledge of both domestic and international travel.
In recent times, prior to COVID, we traveled to Europe on an annual basis with shorter trips within Australia.  Each trip has had its highlights and have ranged in experience with two of the best being walking the Santiago de Compostela trail and traveling to Norway in winter and seeing the Northern Lights.
We normally travel with a small group of friends and I have often put together the itinerary and booked the travel arrangements.
Angy Henn
I have interests in many things, these include music ranging from classical and opera to heavy rock (but not country), playing bridge, fine wines, running a Lamb's Fry Appreciation Club, entertaining, gardening (growing vegetables) and reading books (including running The Murder Mystery Book Group).  However, the hobby that uses up a lot of my time is genealogy which I find both frustrating and fascinating.   Currently I have my direct line ancestors going back 10 generations on my father's side and 11 generations on my mother's side (roughly late 1500's).  My current genealogy work is focussing on identifying the siblings of my Grandparents, Great Grandparents and Great Grandparents.
I stand by my word that "Retirement" is a full time job!
Jude Hennig
I had several years of work experience in China, as an English teacher.
I was also a student counsellor for twenty years during my work life so I have an awareness of our need for strong mental health, especially as we age.  A big void in my life was filled when I discovered U3A Prospect at the beginning of 2019 after my forty six years in education came to an end in 2017. U3A offers us the opportunity to be continuing learners and tutors within our community and in doing so to maintain healthy bodies and brains.
I have enjoyed listening to classical music since childhood. I enjoy all aspects of classical music, particularly opera.
Anneke Hoffman
I am a retired secondary art teacher of 40 years who is also a practicing artist with skills in a wide range of media.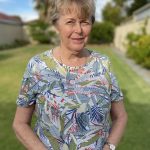 Helen Johnston
After growing up in Pt Pirie, for most of adult life I've lived in and near Prospect.  And living here, on the northern side of the city has meant family living up north could be tempted to drop on visits to Adelaide. 
I trained as a secondary school teacher and then spent my working life as an educator.  After discovering and working with illiterate teenagers struggling at high school, knowing what that meant for their prospects, I changed my professional direction to work in the field of literacy education. That took me from school and adult literacy programs through to university undergraduates and multilingual International postgraduate students, many needing better English for success in their studies.   
Now at last I'm retired. And after years of watching what U3A offers and looking forward to broadening my interests, here I am.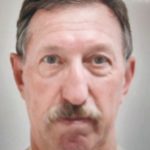 Chris Jordison
I am not a professional photographer.  I am a keen holiday photographer who is looking at ways to make my photos more interesting.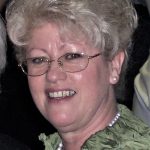 Vonney Karpinski
I completed my Arts Degree in the 1980s. I enjoy life drawing and painting portraits and working in all media. I have taught art to primary age students as well as pottery to adults. Since retiring from running my own business, I now enjoys my "me time" in my own art studio and offer personalised tutoring.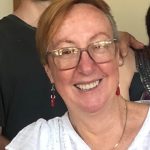 Jo Kemp
I enjoy sharing my fascination with Chinese language, history and culture. I am no expert but I am particularly interested in ancient and imperial Chinese history. A few years ago I studied Mandarin in short courses in China, and with Chinese Studies, as a Bachelor degree at Adelaide University. It was so much fun being a (very) mature age student in University again. My first degree was in Psychology, Philosophy and Old and Middle English with a bit of Latin and English literature thrown in. In my working life I taught humanities subjects in secondary schools and later set up a picture framing shop and gallery. Now, besides gardening, camping and bushwalking I try to get to as many U3A talks and classes as I can…there is so much more to explore!
Pauline Kemp
I have lived in this area since my family arrived in Australia in 1959, as ten-pound poms. I studied medicine at Adelaide University and spent 35 interesting and fulfilling years as a general practitioner in Magill, with a particular interest in Women's Health and Palliative Care. My husband David and I have two daughters, one a teacher and one a GP, and now have 2 beautiful grandchildren.
I have always enjoyed travel. I have been to 175 UNESCO World Heritage sites around the world and hopefully will be able to travel again one day. I maintain a travel blog and I have made over 50 photobooks of my travels and of my family. Since I retired in 2014 I have found time to further my interest in birds by joining the bird-watching group at Tea Tree Gully U3A, but I still consider myself very much an amateur. I also love singing, both with my choir, Women With Latitude, and to my grandchildren.
David Kilner
After majoring in history and politics at Adelaide University, I trained as a social worker and specialised in social policy, program development and program evaluation, including the writing of  significant social housing legislation and managing the housing strategy unit for the SA Housing Trust. I ran a human services consultancy firm for 20 years and worked part-time for various human services agencies as senior policy officer. Along the way I gathered a Ph. D. from Adelaide University. I am also a writer of crime fiction and have published three novels. I give lots of talks about crime fiction including the life and work of Agatha Christie. I also run the Prospect Local History Group and have a life long interest in history. I love to discus current affairs and the state of the world.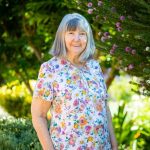 Sandra Lindemann
I am a writer with particular interest in biography and community history. I hold honours and masters degrees in Anthropology—specialising in the traditional communities of Kerala, SW India—and a PhD in Language, Literature and Culture. My PhD thesis concerned the ethics of writing other people's lives. My current writing project is a biography of 20th century anthropologist, Kathleen Gough.
I love the Adelaide Park Lands and am fascinated by the many stories that make up their history. Currently Secretary of the Adelaide Park Lands Association,
I am keen to share my love of the Park Lands with others. 
Evelyn Neuwirth
I am an avid reader and talker
Iwona Pattison
I am a keen bushwalker and love spending time in nature. My favourite place in the world is Cradle Mountain, Tasmania. I migrated to Australia from Poland in 1982. Most of my life I was a Social Worker but I also initiated a number of Community Development projects. I stopped working in 2018 to enjoy life full time.
At the Inner North U3A I offer two courses: "Strolling on Mondays" and :Bushwalking with Iwona"; both activities focus on exploring our surroundings and finding points of interest. They also provide opportunities for socialisation and increased physical  fitness.
Teresa Pizzino
I enjoy mosaics and do other community volunteering with the Italian community. I enjoy the friendships that we make while making wonderful mosaic work.
Lyn Porter
I have been teaching Circle Dancing to U3A Adelaide & U3A Adelaide Hills since 2013.
I regularly receive Professional Development with trained world master Circle Dance teachers within Australia and overseas, and I belong to the world Circle Dancing network.
Heather Purcell
 I was introduced to circle dancing about 2016, attending Lyn's monthly sessions at the Sophia Centre. Retirement enabled me to attend weekly at U3A Inner North where I enjoy the company of the other dancers in the group and the meditative practice of moving to music.
I have enjoyed dancing since childhood and learnt ballet until the age of 15. As an adult I attended folk dancing sessions for fitness for 15 years.
Circle dancing has many benefits in promoting wellbeing by bringing a sense of unity and strengthening the mind, balance, coordination, and flexibility of movement.
I enjoy the variety of dances and music both traditional and more recent and the opportunity to dance with a friendly group in a light-hearted setting.
Jenny Rossiter
My husband Neil and I have been doing "the Fifty Questions' in the Advertiser for many years. Averaging about 33 correct per week (most answered by Neil), I felt I was probably better at being the organiser of a quiz session rather than a participant! 
Neil Rossiter
I enjoy researching local history, often spending time at the State Library and State Archives. I have spent over 10 years being involved with the Prospect Local History Group and the restoration of the WW2 Prospect Air Raid Shelter which recently gained State Heritage Listing.
Gayle Searle
I am a retired teacher having taught Primary and Special Needs students. I have two adult children and three "fur babies" no grandchildren. My beautiful King Charles Cavalier 'Bella" is my loving companion now. I have always enjoyed playing many sports but my focus is on Croquet since retiring. I also enjoy films, travel, mosaics, pottering in my garden and reading.
Jenny Smith
I am ebullient, and a confident, colourful and enthusiastic retired teacher who very much believes in food, emotional and economic sustainability.
My life is about what I can do for others and the community and the environment:  local, national and international.  I am creative, a passionate gardener and keen follower of most areas of The Arts.
For over 40 years I have been a committee member for many community groups and organisations including U3A. I have twice volunteered at WOMAD and for a 3rd time on an eye-clinic to very poor areas of Nepal. I love music; theatre; films; reading; swimming and travelling!
Jeff Standfield
I have a University science degree in the fields of organic chemistry and biochemistry.  I spent the first 12 years of my working life in chemistry laboratories.  A deeper interest in alcoholic beverages thus emerged from the traditional beginnings in teenage hood.
I was also head chef at home during the first 35 years of my married life.  Even the kids liked my cooking.  Hence the desire to intermingle cuisine with the investigations into beverage philosophy.
Daniel Turner
I really enjoy playing Mah Jong, playing a number of time a week.
I am also an avid film buff going to the cinema when ever I can.
I worked in the area of Aboriginal Education for almost 35 years at both State & Commonwealth levels.
For 18 of those years I was a student advisor at The University of Adelaide, which is how I am able to impart interesting information & folk-lore on the buildings, grounds & surrounds of the Uni.
Fiona Wald
I am a retired teacher, having taught primary, secondary and special needs students. I have lived in Prospect for the last forty years with my husband Andrew, who was also a teacher. We have four children and three (now five!) grandchildren. I enjoy overseas travel, pottering about in my garden, sewing, knitting and other crafts as well as dabbling a bit with watercolours.
I have played table tennis since I was 10 years old and still play occasionally, socially and competitively.
David Wilson
I am passionate about SA history and am responsible for several websites and Facebook groups. I have qualifications in teaching adults and have a background in computer applications.