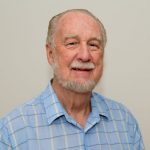 Arno Attema – Achieving More from your Computer and Tablet
I have had an interest in technology my whole life. I worked for over 35 years as an electronics and communications professional in the radio and television industry. I have been a volunteer for 50 years with the State Emergency Service as an instructor in communications and IT. After professional retirement I spent five years as a volunteer instructor in the NBN Digital Hub at the Prospect Library helping others with NBN and IT problems.
Kristina Barnett – Canasta
I enjoy connecting with people and am a passionate advocate for community involvement and volunteering.
My professional background has included community development manager for a state organisation, teacher (primary & special education), cultural diversity trainer, lecturer, local government neighbourhood development officer and aged services team leader.
I have several tertiary qualifications including Masters of Education, Bachelor of Social Science, Diploma of Volunteer Management and Human Resources and Business Management.
Before retiring from paid work in 2016, I worked for COTA SA as State Coordinator Volunteers and Over-50s Clubs Project Officer. Currently I am a Prospect Council elected member (27 plus years) a volunteer for local community groups and for U3A Prospect as a Committee Member (policy) and Canasta tutor.
Chris Bunn
I was a government veterinarian for 40 years with the Victorian and Commonwealth governments, specialising in farm animals and wildlife.
I have always have had an interest in wildlife and in birds and being a veterinarian, especially their diseases.
After retirement in Canberra I presented a program to the U3A called "Those birds and their flying machines".

Simon Degeling – French Level 3
The son of Dutch migrants, I grew up on the NSW north coast and got a degree in French and History from Newcastle University. A few holiday jobs working as a steelworks labourer at the BHP steelworks during my undergraduate days paid for trips to Europe which resulted in a lengthy stay in France where I taught English and gained fluency in French. After a working life spent teaching in ACT government schools I managed to squeeze 15 months living in the French-speaking part of Switzerland teaching business English and then retired to Adelaide. One of life's better decisions! As well as teaching at U3A Prospect, I have tutored an Advanced French Conversation class at U3A Adelaide for the past six years.
Marie Galletta – French Level 2
I have been teaching French at U3A Prospect (now Inner North) since 2019 and at U3A Campbelltown since 2013. Before that, I worked in a private boys' college for 17 years. I have visited France four times and love travelling and cruising in particular. I am on the Board at U3A Campbelltown, am a member of Inner Wheel NES and am Vice-President of the Arena Community Club.
Jude Hennig – Classical Music Appreciation; Craft Group; Chinese
I have had work experience in China for several years teaching English to Chinese. I have a keen interest in Chinese language, culture, history and people.
I have always appreciated classical music and the enjoyment of sharing with others.
Anneke Hoffman – Explore Street Food; Explore Art
I am a retired secondary art teacher of 40 years who is also a practicing artist with skills in a wide range of media.
I have always had an interest in cooking. My travels have influenced my curiosity in food making and how cultural cuisine has developed not only through the availability of produce but the quest to make delicious food even when times have been lean.
David Lindsay – Snapshots are Great, Photographs are Better
I have been engaged in photography from an early period of his life working through large frame format to 35ml to the digital age. This progress through technologies has enabled us to produce photographs that we would never have imagined possible in earlier times, and provides an almost ultimate pallet of opportunities to create and display ideas.
Tori Lindsay – Gardening Interest Group; Christmas – let's make it special for years to come
I have been involved in educating and facilitating learning in the tertiary sector for 35+ years. Now is the time for me to engage in more community based and less serious topics! I am very interested in exploring and facilitating a sharing of knowledge.
Vonney Karpinski – Advanced Watercolours
I completed my Arts Degree in the 1980s. I enjoy life drawing and painting portraits and working in all media. I have taught art to primary age students as well as pottery to adults. Since retiring from running my own business, I now enjoys my "me time" in my own art studio and offer personalised tutoring.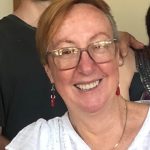 Jo Kemp – Chinese
I have studied in China and have recently studied Chinese Mandarin and Asian Studies at the Adelaide University. I enjoy sharing my fascination with Chinese language, history and culture.
Pauline Kemp – Armchair Travel; Birds
Since I retired from my job as a GP in 2014 I have found time to travel, go bird-watching, sing in my choir, and attend U3A courses, as well as cuddling my grandchildren.
Liz Kerby-Eaton – French Level 3
I grew up in England where I completed an Honours degree in French and German at Sheffield University. This included 15 months living in France, studying at a French university for three months and then teaching English in a French school. After five years working in London and Paris as a translator of financial French, I arrived in Australia in late 1975. I set up my own conference management business in 1984 and spent the next 30 years managing national and international conferences for medical and scientific associations. I keep my French alive with frequent visits to France, watching French films and TV series and chatting to partner Simon in French.
David Kilner – Tell me what your think; Australia's Prime Ministers 1901-1949
After majoring in history and politics at Adelaide University, I trained as a social worker and specialised in social policy, program development and program evaluation, including the writing of  significant social housing legislation and managing the housing strategy unit for the SA Housing Trust.
I ran a human services consultancy firm for 20 years and worked part-time for various human services agencies as senior policy officer. Along the way I gathered a Ph. D. from Adelaide University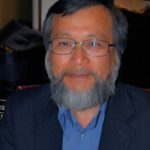 Henry Phan – French Level 1
I was immersed in the French education system from kindergarten to university, followed by eight years working in Paris as an engineering manager, and speak French like a second mother tongue. Now retired after a life-long dedication to the defence industry, music and volunteering, I hope to share with you my keen interest in all things French.
Jack Piesiewicz – Meditation
I am a retired high school teacher with a lifelong interest in spiritual matters, having been involved with a number of meditation groups.
I have also compiled/published a series of lectures titled 'Where to from Here?; Spiritual Pathways' and written 'Beyond the Mirror; The continuation of the journey' and 'Light, Love & Law; Spiritual Insights'.
Teresa Pizzino – Mosaics
I have been a mosaic artist for over 10 years and am the group leader of the CrackPots, a local community Mosaic group.
Lyn Porter – Circle Dancing
I have been teaching Circle Dancing to U3A Adelaide & U3A Adelaide Hills since 2013. I have trained with trained world master Circle Dance teachers.
Jenny Rossiter – SASSY Street Art Seniors Staying Young; Social Badminton
I am the group leader for two groups – the SASSY group (street art seniors staying young) and the Social Badminton group. SASSY brings out my creative side, enjoying the freedom to "slap a bit of paint around" on murals and other art installations, whilst enjoying the company of like minded people. As an every type of racquet sport "junkie" in my younger days, I enjoy being back on the court (after a rather long absence) for a social hit with others. 
Neil Rossiter – Craft Beer Enthusiasts
I have had a life long interest in beer and its history. I am an enthusiastic learner about the mechanics of beer making.
Jenny Smith – Tuesday Film Group, Friday Book Group
Jenny is ebullient, and a confident, colourful and enthusiastic retired teacher who very much believes in food, emotional and economic sustainability.
Her life has always, is always, and will always, be about what she can do for others and the community and the environment, local, national and international.  She is creative, a passionate gardener and keen follower of most areas of The Arts.
Over the years, Jenny has been a committee member for many organisations including Prospect Community Garden; Prospect Gallery and Prospect U3A. She volunteers at WOMAD, and has volunteered for a 3rd time on an eye-clinic to very poor areas of Nepal. She loves reading, films, swimming and travelling!
Karen Tierney – Wednesday Book Group
I am an avid reader and book group enthusiast.
Daniel Turner – Mah Jong Beginners; Mah Jong Non-Beginners
I am an avid Mah Jong player, and an avid film buff.
Fiona Wald – Social Table Tennis
I played table tennis since I was 10 years old. I still play occasionally on Monday mornings and competitively on Wednesday nights.